YouTube has the largest collection of videos on the internet, with over 1 billion hours watched daily, available in all kinds of categories like educational, sports, music, comedy, tech, vlogs, gaming, and many more. Even though there isn't a Bible category (yet?), we can find the most relevant YouTube channels for the Bible—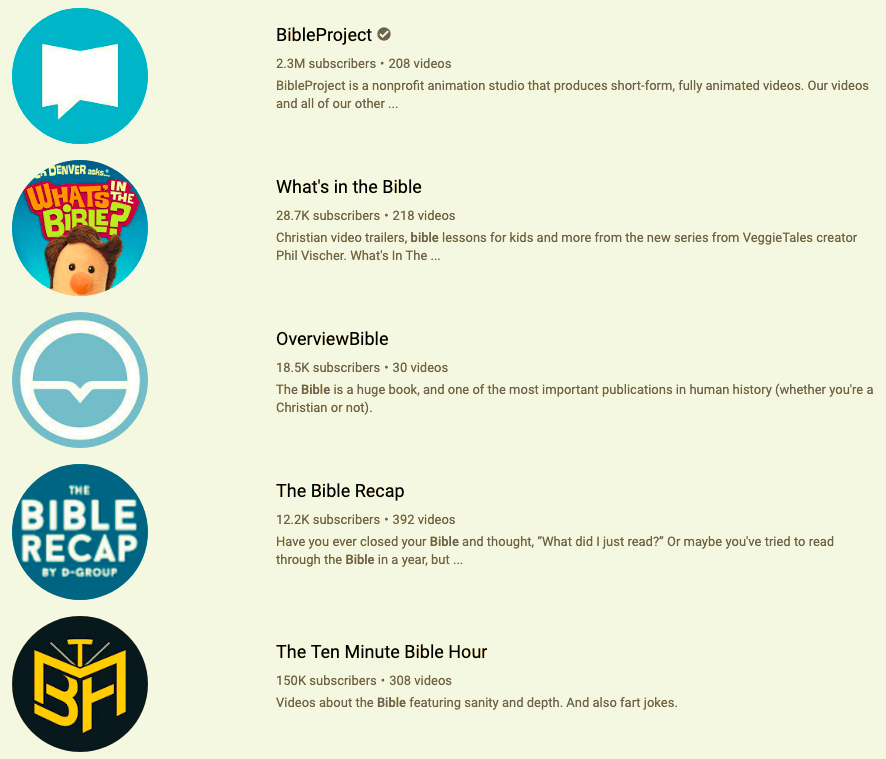 Top 20 Bible Channels on YouTube (by Relevance)
BibleProject stands out as the most popular YouTube channel with its Bible explainer videos that is relevant for how digital communication is most effectively done today. At the time of this post, the BibleProject YouTube channel has over 196M views and over 2.3M subscribers. And you might be surprised to know that its most popular video happens to be the oldest book in the Bible.
Explain.Bible makes it even easier to browse and watch all the BibleProject videos by alphabetical order, canonical order (the traditional arrangement for the books of the Bible), topical, and by language—like Chinese, French, Arabic, Polish, Russian, Spanish, and Telugu.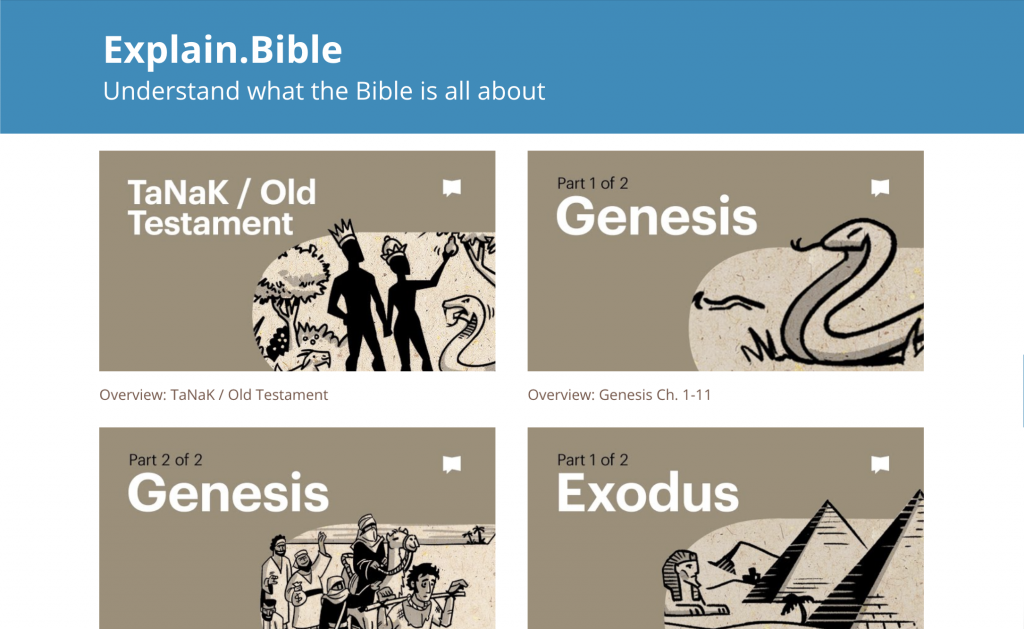 YouTube Channels for Children about the Bible
Here are 4 useful lists of YouTube Channels that have been carefully curated by different Christians:
Top 10 Christian YouTube Channels (2018)
Pastor Steve Cioccolanti sorted through YouTube channels to compile this list: Top 10 Christian YouTubers — The Best Channels Ranked by Subscription & View Count.